By Sarah Klein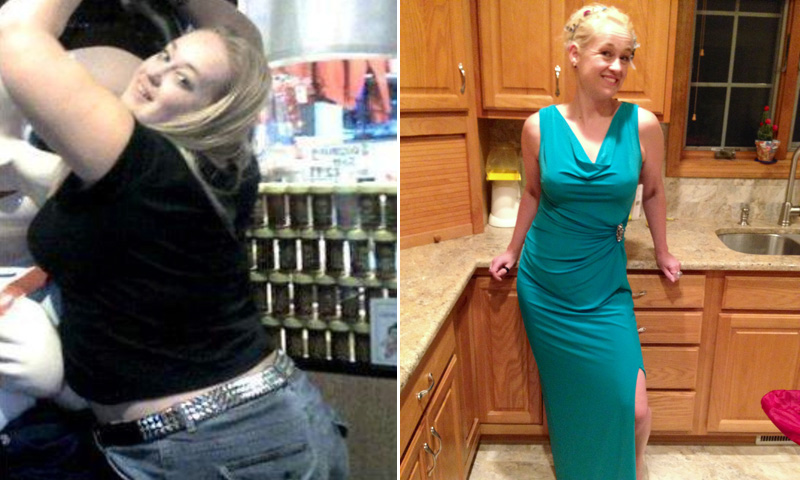 Name: Bryn Berg
Age: 40
Height: 5'8″
Before Weight: 230 pounds
How I Gained It: I was very uneducated about nutrition and portion sizes. I tried every way to beat the system. I was using food to fill major voids in my life. I let go of my dreams of getting into acting and lost myself in the grind of corporate America. I was sitting at a desk for over eight hours a day and snacking non-stop on junk food. Breakfast would be a massive white chocolate latte and a few bagels, or a breakfast burrito with hash browns. I would then snack on something fattening like a candy bar. Lunch was usually some sort of super-sized fast food combo followed by another high-calorie afternoon snack. Dinner was pizza or another fast food meal topped off by ice cream. I was also a major salt and mayonnaise queen, and doused my food with these condiments on a regular basis. I'm sure I was consuming around 5,000 calories a day. I saw no hope in ever obtaining my dreams.
Breaking Point: At the age of 36, I found myself at 230 pounds, beyond unhappy and very unhealthy. When 2010 came around, I made a pledge to myself to start concentrating on the things I wanted in life instead of the things I didn't want.
I had been laid off and decided I would never go back to corporate America. I had always wanted to get into acting and filmmaking, so I decided to pursue it. I had no idea how I would do it, but I knew I would find a way. Once I was finally on the track of what I had always wanted in life, I started not to need food so much as a crutch.
How I Lost It: A friend helped me land a job at a local gym with flexible hours so I could go back to school and study acting.
I realized I had to stop poisoning my body. I worked out harder than ever, doing strength training, yoga, kickboxing, Zumba (my favorite) and Spinning. It was invigorating. It gave me so much energy, and my aches and pains from being inactive slowly vanished. I cut out junk and fast food. I was thrilled at the inches I lost and seeing my body tone up.
By October 2010, I weighed in at 158 pounds, a size 10 versus the size 20 I used to be. I had more energy than ever, and I didn't want to hide from the world anymore. I'm very passionate in sharing how much fitness has changed my life and make it a habit to constantly research and educate myself when it comes to diet and exercise. Knowledge is power! After nearly four years, I've managed to keep the weight off. I love acting; there's no greater feeling than knowing you've made your viewers or audience ponder and question life and think deeply about human nature. I wrapped up three different performances in July 2014 and have some future projects in the works. It's never too late in life to go after what you truly want. Changes such as weight loss don't happen overnight; it's perfectly OK to take baby steps. I wish it hadn't taken me 15 years to figure this out, but at least I finally did, and trust me I'm still very much a work in progress. There's always hope if you just believe in yourself.
Current Weight: 147 pounds
The Huffington Post publishes photographs as they are submitted to us by our readers.
Got a success story of your own? Send it to us at success.stories@huffingtonpost.com and you could be featured in our I Lost Weight series!
Check out more of our inspiring weight loss stories below:
As told to Sarah Klein
Read more here:: Huffintonpost