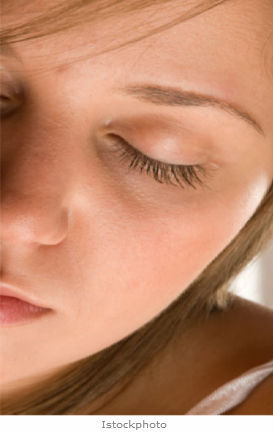 Have you ever felt afraid that you might fall asleep while driving? Falling asleep behind the wheel is a real risk for many sleep-deprived individuals.
Do you ever consider pulling over and taking a nap when you feel sleepy?
Or are you inclined to think, "If I take a nap, then I'm going to be delayed. I'll be late for the meeting. I won't make my deliveries on time. I'll run into heavy traffic. I won't see my kids before they go to bed." Many of the thousands of drivers who nod off or who fall asleep at the wheel every day, endangering themselves, their families and other road users, most likely think in a similar way.
In the U.S., where research on drowsy driving has been carried out over several years, The National Highway Transportation Safety Administration (NHTSA) found some startling statistics. In a six-month period, the NHTSA found that 15 million drivers nationwide had nodded off or had fallen asleep while driving. More than half of these drowsy drivers wandered into another lane, drifted onto the shoulder or drove across the center line. In other incidents, the driver ran off the road. Over a five-year period, it was estimated that one drowsy driver crash happened every two minutes.
According to research, drowsy driving is more likely to happen in the small hours of the morning, before your normal wake-up time or during the mid-afternoon — due to a lull in your brain's alerting system. Once a sleep attack happens, your ability to drive is more impaired than that of a drunk driver.
I have had a couple of drowsy driving episodes myself, recently. I had a particularly bad bout while driving back from West Kerry a few weeks ago. I had gone down for a wedding and was driving home the next day, following a late night. I'd been on the road for about 2.5 hours, when I began to feel sleepy — my eyes felt heavy. I opened the windows to let some fresh air in, but when the tiredness didn't lift, I decided I'd better pull over and take a break. I came off the motorway and found a place where I could close my eyes and take a nap. I slept for only 15 minutes, but it was enough to get rid of the drowsy feeling. When I got back on the motorway, I was wide awake and didn't have any further drowsy episodes for the rest of the journey.
What about you? Would you consider pulling over to somewhere safe and having a short nap the next time you feel drowsy while driving?
If you are having trouble getting to sleep or staying asleep at night, you might like to check out this video "Help Me Sleep: How to Overcome Your Sleep Problems."
Also on HuffPost:

Read more here:: Huffintonpost