By Lynn Okura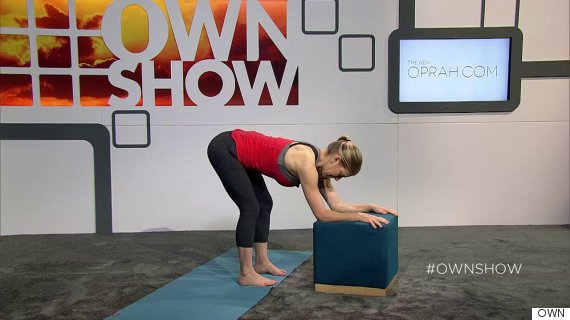 Women are more prone to knee injuries — particularly ACL tears — than men, according to Yoga Tune Up founder Jill Miller. So while fit knees may not sound as sexy as toned arms or a flat stomach, it's incredibly important for women to work on strengthening their knees at every age.
The key to healthy knees is having strong hips to protect them, Miller says. In the above #OWNSHOW video, she demonstrates an exercise called Hip Hinges, a move that can easily be done at home or incorporated into your workout routine.
Step 1
Bring your forearms down onto a chair or tabletop. "Have your knees slightly bent," Miller instructs. "Hips directly over ankles."
Step 2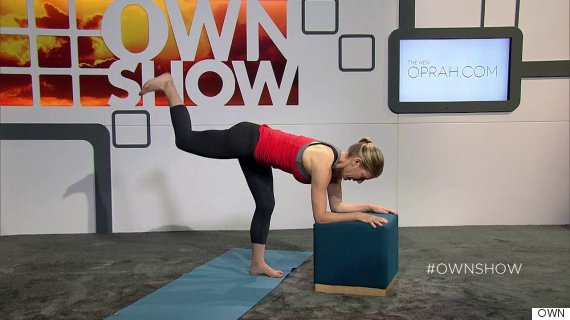 Tighten your core and "hinge" your hip up and down. "You want to do this 12 times, contracting the buttock as you lift the leg up and keeping it contracted as it lowers," she says. "That way the buttock strengthens in both a concentric way and what's called an eccentric way."
Feeling the burn? The payoff will be worth it. "Getting that buttock nice and strong is going to protect your knees in the long run," Miller says.
More: Like Us On Facebook |

Follow Us On Twitter

– This feed and its contents are the property of The Huffington Post, and use is subject to our terms. It may be used for personal consumption, but may not be distributed on a website.

Read more here:: Huffintonpost