By Alexandra Ma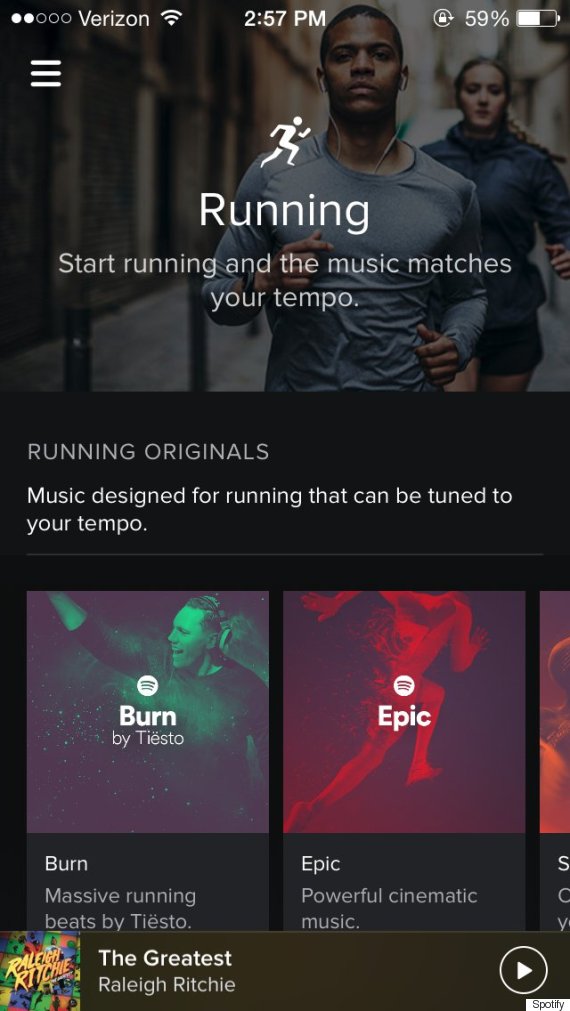 Hate paying data charges because you've been streaming too much music? There's a solution: Go offline.
We've compiled a list of the five best apps for offline listening. Bear in mind, downloading music from any of these streaming services could use up a great deal of your data, so we recommend connecting to WiFi first to avoid overage charges.
1. Spotify
For $9.99 a month ($5.99 for students, and even more deals if you join as a family), Spotify's Premium package allows you to download tracks, albums and playlists (but no Taylor Swift) to enjoy without a data connection. You can create your own public and private playlists, and Spotify can also recommend playlists to you depending on the time of day it is. In May 2015, the streaming service launched Spotify Running, which detects your running tempo and tailors your music to your speed.
Spotify is also social. You can follow official accounts from Iggy Azalea to Sean Parker, or link your account to Facebook and share songs with friends. You can also see what songs they're currently listening to through Spotify's Activity feed on the desktop app.
To download songs, simply save a track or follow a playlist, and swipe the "Available Offline" function. When the songs finish syncing, you can disconnect and rock out.
Spotify is available for download on Apple, Windows and Android operating systems, in addition to other platforms.
2. Google Play Music
For $9.99 a month, a Google Play subscription gives you access to over 30 million songs, music videos and curated music stations, which you can customize however you want and play wherever. It works on devices ranging from mobile phones to Chromecast speakers.
A Google Play subscription also gets you access to the YouTube Music Key beta platform, letting you listen ad-free to official music videos, concert clips and covers — without having to keep the YouTube app open. (A Google spokesperson The Huffington Post that YouTube Music Key beta currently works ad-free on all browsers and Android devices, but it remains unclear when YouTube Music Key will officially launch and what operating systems it will be available for.)
Google's service lets you import your music collection from other storage platforms, upload it to the cloud and sync it across your devices. You can even add your iTunes library to Google Play for free.
To download songs, simply click on an album, playlist or radio station and hit the Download button.
Google Play is available for download on the Chrome, Android and iOS app stores.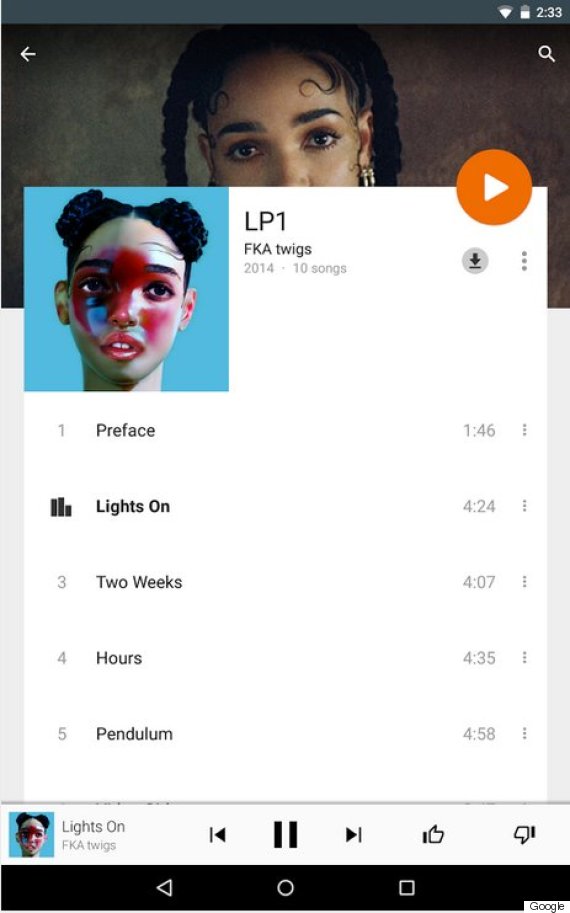 3. Tidal
For $9.99 a month ($4.99 for students), Tidal Premium allows you to access over 30 million tracks and over 75,000 videos for offline playing across all devices. For $19.99 a month ($9.99 for students), Tidal HiFi lets you listen to them at even higher quality. Thanks to the streaming service's strong ties to the music industry — Jay Z and a number of other big-name artists own Tidal — the Premium and HiFi offerings also give you first access to various tracks and performances before they come out on other streaming services, as well as access to Tidal's exclusively curated playlists, articles and interviews. Tidal users can also import their playlists from other streaming services.
But this might be the greatest plus of a Tidal subscription: The Tidal X, Tidal Rising and Tidal Discovery features give users access to their favorite artists in the form of meet-and-greets or even dinners. They also help you discover up-and-coming artists who produce the kind of music you might like.
To download music offline, simply click the offline button below your desired playlist or album name. Offline Mode, however, is only available on smartphones and tablets for now.
Tidal is available across mobile, tablet, desktop and network players on Apple, PC and Android systems.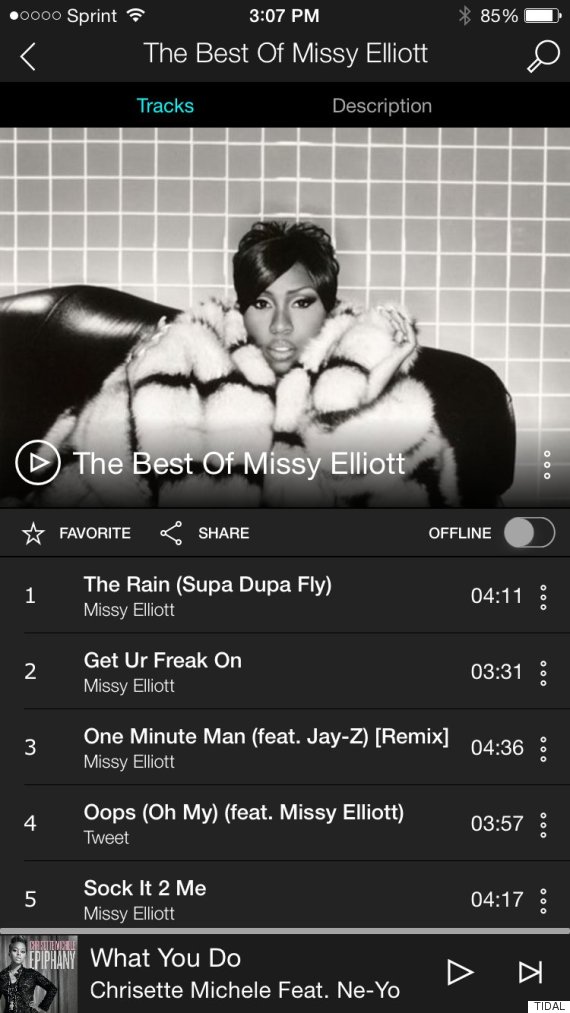 4. Rhapsody
For $9.99 a month, Rhapsody Premier allows you to download any song, album or curated playlist from over 32 million songs. (And if you're a T-Mobile customer, you may be eligible for special pricing.) Users will also be able to access exclusive materials. In June 2015, Rhapsody partnered with BandPage so users can find out about local concert dates for their favorite artists, and even private shows and custom recordings.
To download music, hit the "download" button for any album or playlist you like, and the songs will be available for offline listening.
Rhapsody is also available for use on a wide range of devices, from Android and Apple phones and tablets to Xbox 360 and Ford Sync systems.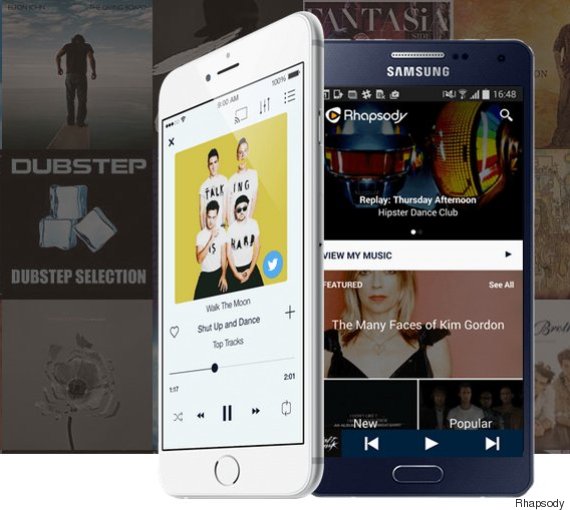 5. Apple Music
The streaming industry's newest player confirmed to Re/code that for $9.99 a month, subscribers would be able to download songs, albums or videos to their Apple Music library.
Apple Music launches June 30 on all Mac and PC devices — Android in the fall — with a free, three-month trial membership.
– This feed and its contents are the property of The Huffington Post, and use is subject to our terms. It may be used for personal consumption, but may not be distributed on a website.
Read more here:: Huffintonpost