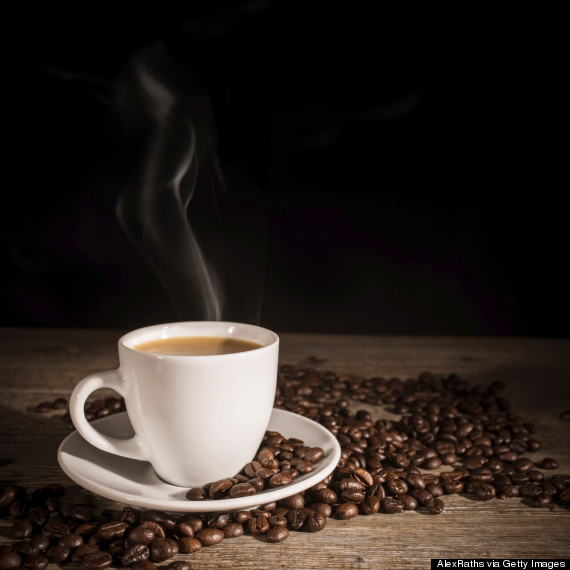 A few years ago, if you told your friends that you were drinking charcoal, going to 7 a.m. raves and drinking bone broth, they probably would have looked at you like you were crazy. There's no doubt that these activities still seem a little strange, but they're also considered healthy (at least by some people).
So what's the deal?
We can't guarantee that trends like (gulp) snail facials are here to stay, but for the moment, they're in. Here's a closer look at what's cool in the wellness world right now.
Coffee with butter in it
What it is: After going from overweight to wellness-obsessed, entrepreneur Dave Asprey invented Bulletproof Coffee in 2009. The official Bulletproof Coffee recipe includes low-mold coffee beans, 2 tablespoons of unsalted butter and 1-2 tablespoons of MCT oil. Asprey started selling Bulletproof-branded coffee beans online in 2012, and Los Angeles is getting its first Bulletproof Coffee shop this year.
Why people are doing it: All-day energy. Integrative doctor Frank Lipman, who works with Gwyneth Paltrow, told the New York Times that at a whopping 450 calories, Bulletproof Coffee is ideal for "mind clarity and a bit of pep."
Does it work? Dr. Donald Hensrud, medical director of the Mayo Clinic Healthy Living Program, is skeptical. "Bulletproof coffee is a dual threat," he told The Huffington Post. "It not only provides large amounts of calories and saturated fat with minimal nutrients, but if consumed as recommended — in place of breakfast — it will prevent the intake of beneficial nutrients in a healthy breakfast."
Cricket flour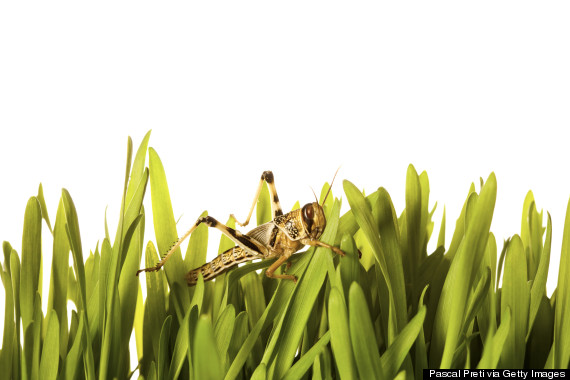 What it is: Exactly what it sounds like: crickets pulverized into a flour-like powder. Cricket flour is used to make nutritious (and supposedly delicious) protein bars, desserts and more.
Why people are doing it: Crickets are full of iron, B12, protein and have nearly as much calcium as a glass of milk. So if you'd rather eat bugs than dairy… why not?
Does it work? Hensrud is a bit more optimistic about this one. Although he thinks opting for basic protein sources like salmon and chicken is the way to go, cricket flour can be a good option.
"Potential advantages are that it has a higher content of protein than other animal sources and is more environmentally friendly by being more sustainable," he said. "The stigma is something people need to overcome. Knowing that it is a processed and purified product and not just ground crickets can help. In terms of sustainability, it has potential to help developing populations around the world increase their protein intake from a ready source."
Facials that are… unique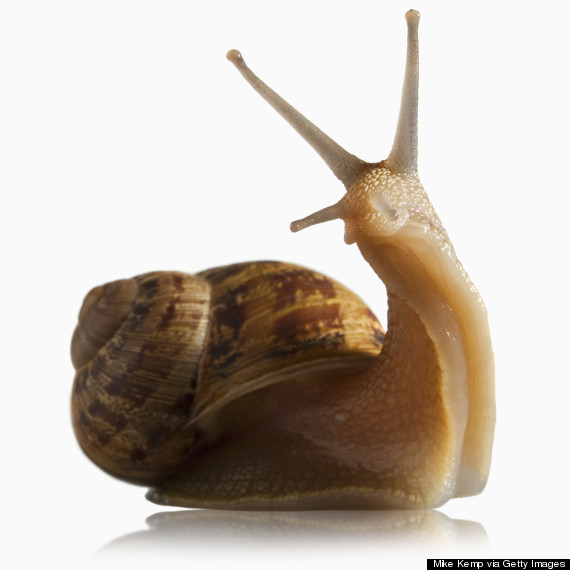 What it is: People are getting snail facials. Yes, they're letting snails slither all over their faces for 45 minutes while the snails' 14,000 tiny teeth produce a small scratching sensation all over the face.
Why people are doing it: Snail mucus contains nutrients and antioxidants that "contribute to a youthful visage," according to The Guardian.
Does it work? Well, dermatologists aren't too crazy about them. "I'd be surprised if this has any lasting effect on skin health," dermatology professor at Vanderbilt University Medical Center Dr. William Stebbins said, according to ABC, noting that they might make the skin look better temporarily. They can also get pretty pricey.
Sober morning parties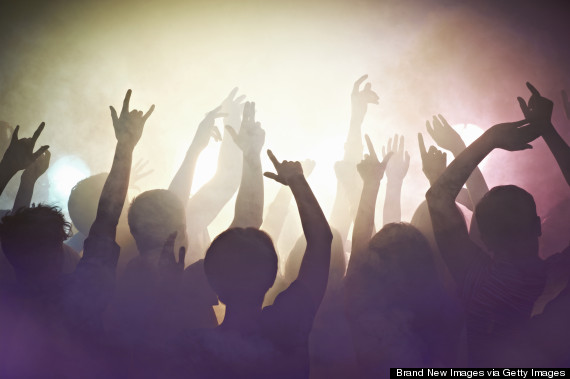 What it is: Also known as "sober raves," people have started showing up at parties at 7 a.m. They've swapped heels for spandex and alcohol and drugs for coffee and wheatgrass drinks.
Why people are doing it: It's energizing. People get to party, make new friends, dance to great music and get their cardio in without the nasty consequences of a hangover or staying out too late. "Generally, raves have like a semi-dark edge to them, and this one is just all happiness," sober raver Rachel Abbott told CBS.
Does it work? Why not? It's a great way to get exercise and an ideal party habit for professionals who work long hours and always have to be "on." According to Annie Fabricant, a co-organizer of Morning Gloreyville in Brooklyn, the only issue is predicting how big the crowd will be. "When people are sober they need a bit more room," she said, according to The Wall Street Journal. "It has to be as far from the dark, sticky nightclub as possible."
Coconut oil everything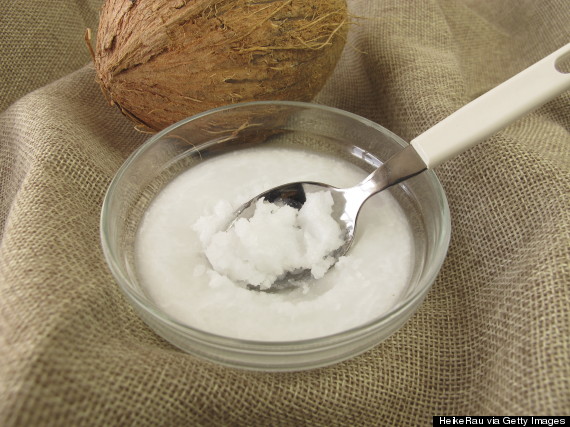 What it is: People have started putting coconut oil in their coffee, and it doesn't end there. It's the most commonly oil used in Oil Pulling — or swishing oil around in your mouth for 20 minutes for a reportedly healthier mouth — and it can be used as makeup remover. It's also great for cooking, and it's making its way into smoothie recipes.
Why people are doing it: It's full of good stuff: Good cholesterol, antimicrobials and antioxidants, to name a few.
Does it work? The general consensus from experts is that more research needs to be done before they can confirm it as the superfood people think it is.
"Most of the research so far has consisted of short-term studies to examine its effect on cholesterol levels. We don't really know how coconut oil affects heart disease," Dr. Walter C. Willett, chair of the Department of Nutrition at the Harvard School for Public Health, wrote in a newsletter. "And I don't think coconut oil is as healthful as vegetable oils like olive oil and soybean oil, which are mainly unsaturated fat and therefore both lower LDL and increase HDL."
Crossfit vacations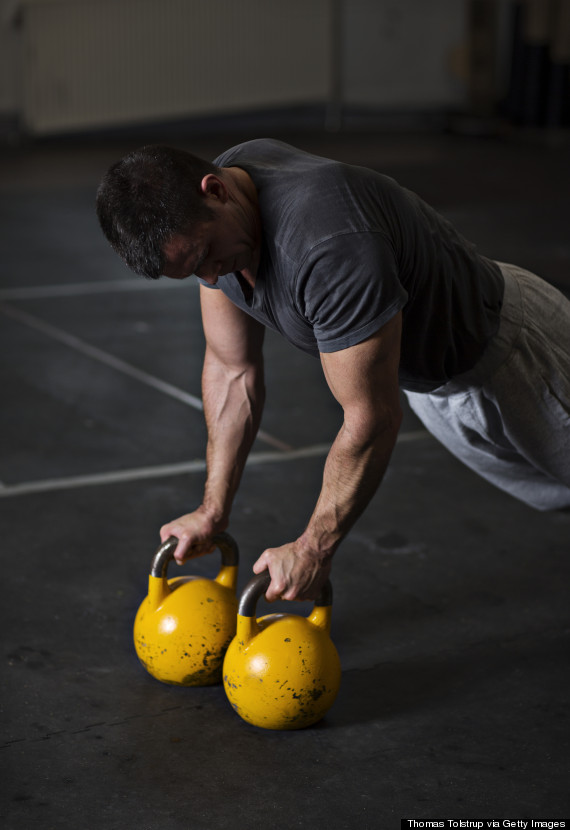 What it is: While the idea of jumping on boxes and lifting massive amount of weight may terrify you, some people go on vacation just to do Crossfit. Crossfit travel providers include FitLife Cruise, WOD Tours, Anywhere Fit, WODcation, Destino Retreats and more. The trips are not above encouraging participants to a blast — margarita nights are a thing! — but the main focus is fitness.
Why people are doing it: People really love Crossfit. Plus, who doesn't like the idea of coming back from vacation a little fitter and healthier?
Does it work? Like sober morning parties, you don't have much to lose if Crossfit is your thing. But as with all things Crossfit, be careful. Physical therapists have seen a lot of injuries.
"Anecdotally, I haven't seen people come into our clinic regularly who claim to have been injured by a personal trainer, but we do see many people in our clinic who claim to have been injured doing CrossFit," Eric Robertson, a physical therapist at Regis University in Denver and founder of the blog PTThinkTank, told The Washington Post.
Bone broth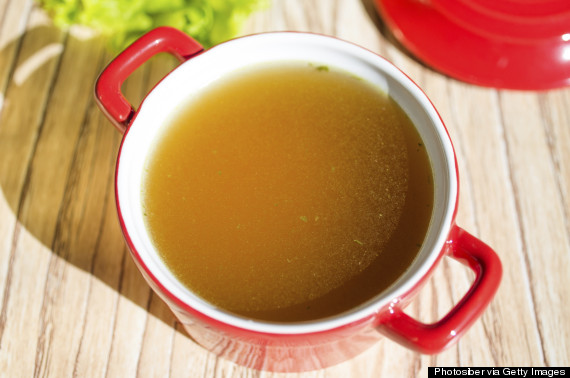 What it is: Bone broth is made by boiling poultry, beef or fish bones until they break down. Making bone broth can take anywhere from four to 48 hours, but some restaurants have started selling it for those in need of a quick fix.
Why people are doing it: Its benefits are thought to include shinier hair, improved digestion and reduced joint pain and inflammation.
Does it work? Some experts doubt its benefits exceed that of regular broth. "It's not a miracle cure like some outlets talk about, but still a good-for-you food," Dawn Jackson Blatner, a registered dietician and author of The Flexitarian Diet, told HuffPost. "It is hydrating, contains veggie and herb anti-inflammatories and the bones provide collagen, a protein which may help with our own bone, joint and skin health."
Charcoal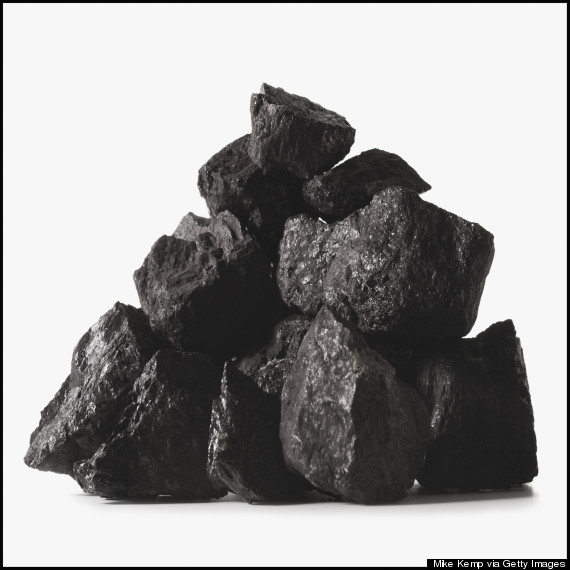 What it is: People are now drinking and taking capsules of activated charcoal, which is a little different from the stuff you throw on your barbecue. (It's negatively charged carbon that's treated with oxygen.)
Why people are doing it: Many think it's great for detoxifying, whether you drank too much, ate too much or just need a general boost. Charcoal has started popping up at trendy juice shops, and New York's Juice Generation just debuted three juices with charcoal in them. "You're feeding your body two pounds of greens and activating a detox, so it's dual purpose," founder Eric Helm told Harper's Bazaar.
Does it work? Hensrud really isn't enthusiastic about this one. "It has been promoted as a cure for a hangover. This will not be effective, however, because someone with a hangover will likely already have absorbed alcohol in their system, and even if they haven't alcohol is one of the substances that activated charcoal doesn't absorb well," he told HuffPost. "It is also marketed to decrease intestinal gas but is probably not effective … there is a little evidence it may lower cholesterol slightly — but there are more effective and much easier ways!" Plus, the body detoxes itself naturally. You don't need charcoal, juice or anything else to do it for you.
Rewilding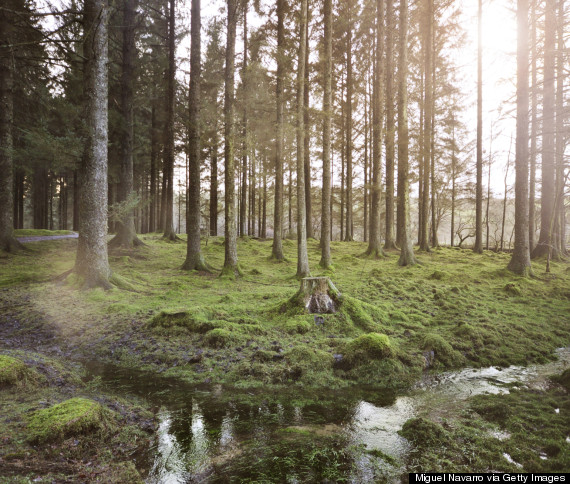 What it is: Founded by 36-year-old Daniel Vitalis, Rewilding is all about getting back in touch with our "caveman" sides. It's about hunting and gathering, spending time in the sun and drinking water from natural streams.
Why people are doing it: To revamp the lifestyle many of us have grown accustomed to: too much time spent in front of screens, under artificial lights and eating processed food. "Hunching over a laptop all day and eating supermarket food flown in from God-knows-where never struck me as an ideal recipe for well-being," writer Eliza Krigman, who spent a month "Rewilding herself," wrote in the January issue of Marie Claire.
Does it work? The biggest changes will probably happen if you relocate to the wilderness, as some Rewilders have done. Krigman's Rewilding was a bit more mild, and although she said her lifestyle didn't translate to a "completely radiant rejuvenated self," she did notice some changes. "After a week, I felt significantly less bloated than I usually do," she said. "My sinuses felt clearer. My husband caught a cold and couldn't kick it; I never got it!"
Read more here:: Huffintonpost