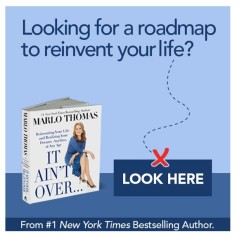 If you're looking to maximize your results at the gym, Dolvett Quince, "The Biggest Loser" trainer and author of "The Biggest Loser Bootcamp Program" says that a big "don't" is bringing your phone along with you to your workout. Working out with your phone gets you distracted, whether it's an email that you stop write a quick response to, or something that a friend posted on social media that you take the time to read. Do mix up your routine, especially if your body is accustomed to doing the same work out week after week. Take a fitness class to change things up, and add more diversity into your workout routine. Remember, working out shouldn't be taxing, it should be fun!
Check out Dolvett's new book,
Add Marlo On Facebook:
Follow Marlo on Twitter:
Weekly Newsletter
Sign up to receive my email newsletter each week – It will keep you up-to-date on upcoming articles, Mondays with Marlo guests, videos, and more!
Read more here:: Huffintonpost