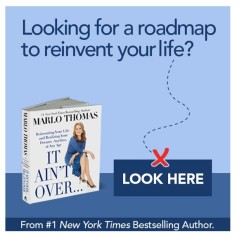 I was thrilled to be joined by Dolvett Quince, "The Biggest Loser" trainer and author of "The Biggest Loser Bootcamp Program." We talked about everything from do's and dont's at the gym, to how many minutes per day you should be exercising, and even the foods that cause love handles! Watch the full interview to learn more about keeping healthy and fit.
Check out Dolvett's new book,
Add Marlo On Facebook:
Follow Marlo on Twitter:
Weekly Newsletter
Sign up to receive my email newsletter each week – It will keep you up-to-date on upcoming articles, Mondays with Marlo guests, videos, and more!
Read more here:: Huffintonpost