By Louise Green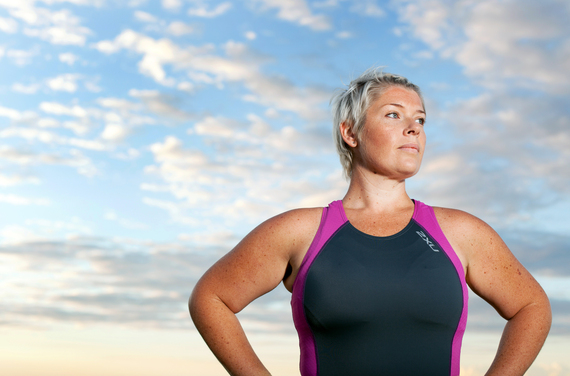 Each year, millions of people declare New Year's resolutions with new hope and promise that this year will be better than the last. It may not surprise you that among North Americans, the resolutions that top the list are weight loss and exercising more. Western norms glorify the thin body, leading us to believe that if we only shed those extra pounds, we'd be happier, more attractive and well-liked people. The imagery is so mainstream that is has become our programmed default desire.
To add to that, January advertising seduces millions of people, beckoning them to buy into it all with headlines that vow: "New Year, New You." There's no escape.
Get flat abs in 30 days.
Lose that muffin top with 12 simple steps.
Drop two dress sizes in two weeks.
The Movie Star's Diet Secrets Revealed.

Shamefully, some of North America's leading health magazines are pumping out unsustainable and unhealthy practices to millions of hopefuls.
Now with February at our feet, those resolutions start to slowly falter and kick our hopeful selves back into a hopeless cycle of attempt and failure, diminishing our self-esteems as our resolutions smolder to nothing-ville.
February is a pivotal point for resolutions, often considered D-day since many of our self-declarations start to slide.
Psychology Today published an article that looks at the success rate of resolutions, and the results are not promising: "The first two weeks usually go along beautifully, but by February people start backsliding and by the following December, most people are back where they started or often further behind."
Psychology professor Peter Herman and his colleagues have identified what they call "false hope syndrome" which means people set resolutions that are significantly unrealistic and out of alignment with their internal view of themselves. In other words, it is difficult to become something you simply can't conceive is possible.
This statement is highly applicable to weight loss due to the chronic cycle so many of us have lived through — continually losing, then gaining weight. Sadly, research isn't any more promising, especially when referring to long-term weight loss: Only a low percentage of dieters remain at their goal weight for five or more years when resorting to commercial weight loss methods alone.
Yet despite all the failed attempts, commercial weight loss remains big business and generates more than $20 billion annually in the U.S. alone. ABC News reported that 108 million people in the U.S. attempt a diet each year and of those people most make 4-5 attempts within 12 months; 85 percent of these dieters are women. Repeated failure can have devastating consequences to our whole being.
With the evidence weighing in so heavily, perhaps it's time to explore a new model of health and wellness.
Innovative health experts are starting to back away from the default model of "thin is everything." More and more we are hearing from reputable researchers and the media that fit and healthy does not always mean achieving thinness or the so-called perfect body. The following experts foster ways health and wellness can be achieved so that we can finally celebrate every single body. These experts support a model where success can be measured not in pounds but rather striving to achieve the most healthy and fit version of yourself.
I am happy to collaborate with these leading experts who not only defy the cultural norm, but together, we lead a revolution of health and size diversification in athletics across the globe.
Here are seven tips from the world's leading plus-size fitness experts and athletes (including me).
Tip Number 1: Stop Seeking Validation From Others
By Leah Gilbert, Australian-based plus-size endurance athlete, fitness instructor, 2XU Elite Sponsorship Program, founder of
Stop seeking validation or feedback from other people. Personal success, especially when it comes to increased fitness and positive life changes, can be a lonely road. You need to be prepared and happy to travel this path on your own or with a few key support people. Be comforted in the knowledge that you will make new, albeit healthier, friends along the way.
Tip Number 2: Accept Yourself as You Are
By Tiina Veer, BA RMT RYT, Canadian-based founder of Yoga for Round Bodies. Follow Tiina on Twitter @tiinaveer.
Before even considering self-improvement "resolutions," why not try something truly revolutionary instead and begin accepting yourself just as you are, right now. To start working on befriending your body, consider a daily gratefulness practice: Spend a conscious moment each day contemplating something you're grateful your body does for you. Magic is often held in the simplest practices.
Tip Number 3: Join a Network
By Julie Creffield, founder of the Too Fat to Run? Campaign. Julie is a U.K.-based plus-sized athlete, author, entrepreneur and running coach. Follow Julie on Twitter @fattymustrun.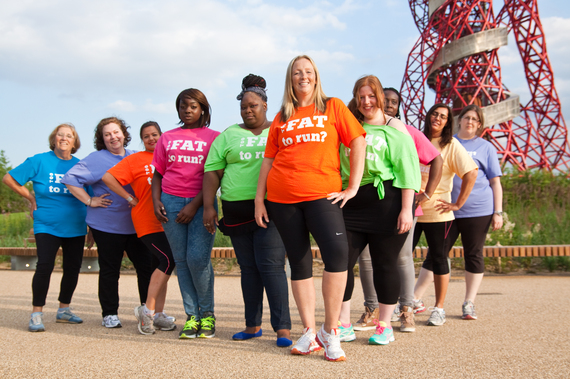 Join a network, either real or virtual, of individuals who are at the same stage as you
fitness-wise. It is very easy to get intimidated or put off by ultra-fit or super-slim participants when you are first starting out. Being an active part of a community of plus-size athletes can be the difference between sticking with the exercise and seeing improvement, and giving up due to lack of confidence.
Tip Number 4: Give Yourself the Gift of 90 Days
By Louise Green, Canadian-based plus-sized fitness expert, trainer and athlete, founder of Body Exchange Fitness and producer of the Body Exchange Home Fitness Collection. Follow Louise on Twitter @BodyExchange.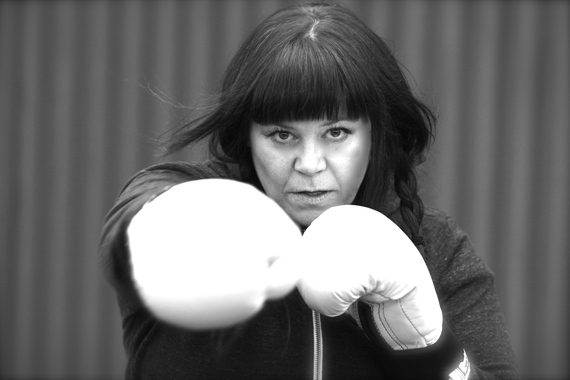 I often say to new clients: "give yourself the gift of 90 days." Consistent exercise a few times per week for 90 days can result in long-term sustainable fitness. When I see new clients waffling in the first month, it's generally a sign it won't stick (this time) and they're probably not ready to make the changes. Achieving the 90 days allows you to form new habits and momentum is key. Overtime you will transition from "this is really hard, I don't want to go" to "I can't live without this."
Tip Number 5: Get to Know Your Body
By Anna Guest-Jelley, E-RYT 500, U.S.-based founder of Curvy Yoga. Follow Anna on Twitter @CurvyYoga.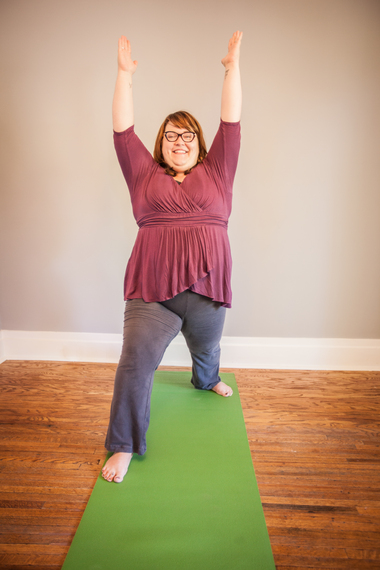 Let joyful movement be a way to get to know your body better. The better you know your body's likes, dislikes, wants and needs, the better you can find what healthy means for you.
Tip Number 6: Schedule Time
By Krista Henderson, Canadian-based founder of Born to Reign Athletics, and an award-winning, multi-sport athlete. Follow Krista on Twitter @btrathletics.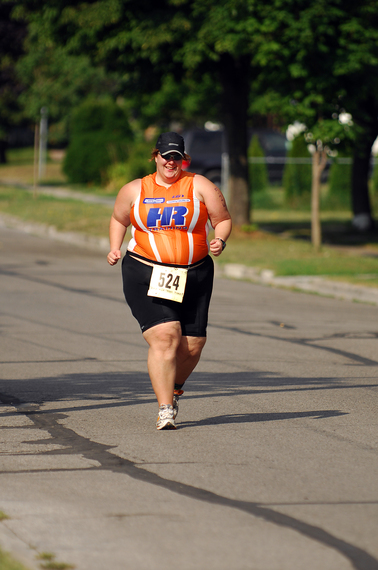 Whatever area you are developing new habits in, schedule time in advance to focus on them. Whether it's prepping food, cooking or training, book time for yourself and honor that time by showing up and doing the work. This time should be viewed with the highest degree of self-respect.
Tip Number 7: Stop Self-Hate Talk
By Kymberly Nichole, U.S.-based founder of Well Fit Curves, author of Your Abundance Map and plus-sized model. Follow Kymberly on Twitter @kym_nichole.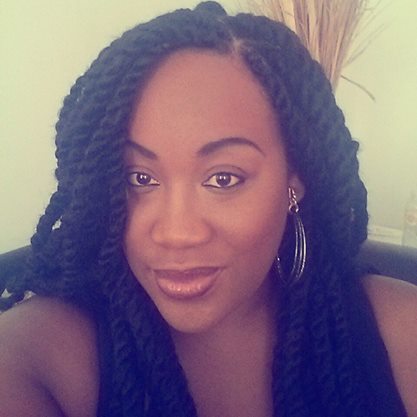 Start with paying attention to your thoughts and how you speak to yourself, especially when you're looking in the mirror. Self-hate talk like "I'm so fat" will cause you to be defeated before you even get started. Keep encouraging words/phrases written on slips of paper handy: taped to the bathroom mirror, in the car, in your wallet/purse, etc. As you read them on a daily basis they will help invoke change in your mindset about yourself and your body, from negative to positive.
There are many progressive health and fitness professionals leading people down a new path — a path where success lives, and breeds more success. Trying to whittle your body weight down to your ideal BMI is a questionable paradigm, and we know it's failing us. If we can learn to live life in the healthiest version of ourselves by exercising regularly and by following healthy nutrition, the outcomes may surprise you.
Focus on leveraging the power within and appreciate your body for all it can do. Try to move away from the vigorous drive to change your external appearance in effort to match a cultural ideal that simply may not work for your body type. The shift in mindset is life changing and you'll never feel more happy, healthy and free.
Read more here:: Huffintonpost