7 Ways to Keep Your Summer Body All Winter Long
September 15, 2015
No Comment
7 Views
By Details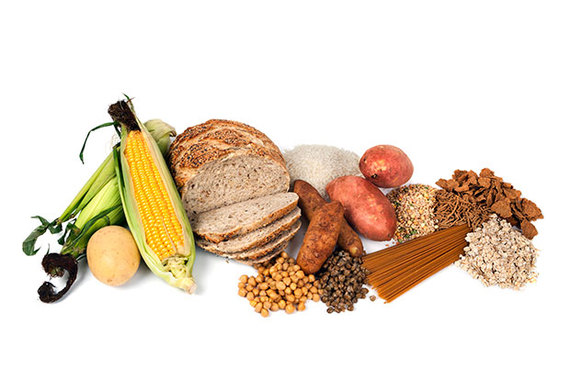 By Samuel Blackstone for :
(photo: Getty Images)
(Un)Refine Your Diet
If you want to get lean or stay lean, refined carbohydrates are the enemy. "Cutting out refined carbohydrates and sugar is always a good idea to help lean out, and just for general health," Donavanik says. But cutting out all carbs isn't. "Eating complex carbohydrates is essential to overall health and athletic performance . . . If you know you're going to have a high-intensity workout that day, be sure you eat carbohydrates like you normally would, because you'll need the energy for activity. However, if you think you may not work out that day or may only be doing steady-state cardio (like jogging), feel free to cut back on some carbohydrates and stick with just veggies."
Keep It Light Late
Everyone knows the "no carbs after 6 p.m." rule for staying lean. But, like the telephone game you played in grade school, the beginning message has been regurgitated so many times, nowadays it has "gotten really twisted," Donavanik says. "The idea started because when you don't use carbohydrates for energy, they end up getting stored as fat in your body. So, it kind of makes sense that people said, 'Don't eat carbs after 6 p.m.' because, chances are, you're not going to do a whole lot of activity at night and those carbs would end up getting stored as fat. However, that's not entirely true. After 6 p.m. (and in general), you should definitely avoid refined carbohydrates, sugar, and any 'heavy' complex carbohydrates (potatoes, sweet potatoes, etc.), but go wild with veggies! Your dinner should consist primarily of protein and vegetables. That's the best way to stay lean: Keep dinner light."
Water, Water, Water
It's simple. "Always drink water," Donavanik advises. "That's one of the easiest things you can do to keep your body operating smoothly, to avoid hunger from sneaking up, and to keep your weight regular." Don't trust us? How about a recent study that found that over a 12-week period involving 84 obese adults, those who drank 500 milliliters of water 30 minutes before a meal lost almost 10 more pounds than participants who did not drink water? Yeah, drink up.
Change Is Good
Circuit training is great for getting and staying lean. Working the same muscles over and over again isn't. "Don't always circuit train," advises Donavanik. "Mix things up. Do some steady-state cardio. Do some heavy lifting. Do some yoga. Take recovery days." Changing things up not only prevents you from getting bored with your workout but also keeps your muscle guessing, adapting, and building and keeps you from overtraining certain muscles, which can lead to injuries related to overuse like tendinitis. Another recommendation: If you're doing a circuit for weeks on end, try to make one day focused on pushing and the next day focused on pulling. Donavanik's example: "A push day might include chest press, push-ups, triceps for the upper body, along with squats and walking lunges for lower body. A pull day might include pull-ups, cable rows, and biceps for the upper body, along with dead lifts and hamstring curls for lower body. The main purpose for breaking it up into push-pull days is to make sure that you don't continue to work the same muscle groups over and over."
More from DETAILS:
Brad Pitt Is Back and Sexier Than Ever
Can You Guess the Age of These Celebrities Based On Their Hot Bodies?
The 14 Healthiest Snack Foods to Buy
Shirtless Nick Jonas Explains How He Got His New Buff Body
Eat Your Way to a Better Sex Life
___________________
Also on The Huffington Post:
– This feed and its contents are the property of The Huffington Post, and use is subject to our terms. It may be used for personal consumption, but may not be distributed on a website.
Read more here:: Huffintonpost