By Alena Hall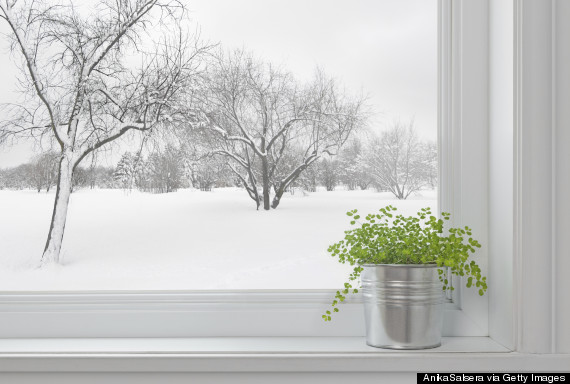 Once winter strikes, it's not too difficult to convince the majority of exercisers to take their sweat sessions indoors. In fact, finding the motivation to squeeze a workout into a busy day is already tough enough without freezing winds and piles of snow creating additional willpower roadblocks. However, for those über-dedicated runners who will do anything to avoid the dreaded treadmill, a little chill is merely an additional challenge.
One of the cardinal rules of running in frigid temps when the sun is no longer shining is to make good use of the buddy system. Yet many runners struggle to find the right friend or group to train with. Setting out on solo runs in these situations can be an acceptable game plan — so long as you keep personal safety in mind.
Want to keep your outdoor running routine going strong this winter, despite the chill and the dark? Here are 12 safety tips to keep in mind before you lace up.
Know what you're getting yourself into — ahead of time.
Pay attention to the weather to know just how freezing your workout is going to be. Choose layers that will keep you comfortably warm in about 15 degrees above the temperature outside, because your body heat will make up that difference once you're working. Also be sure to cover your head, ears, hands and feet with insulating, moisture-wicking fabrics to prevent body heat from escaping. If precipitation is in the forecast, plan accordingly with a water-resistant top layer as well.
Tell someone where you're going.
You don't go on a blind date without texting your best friend the address of the restaurant "just in case," right? Well the same goes for your running route. Be sure to tell your roommate, significant other or even your mom where you plan on running and how long you expect the workout to last. Or, use an app like MapMyRun that allows you to share your running routes ahead of time with other users. It's easy for everyone to view and keeps you accounted for at every twist and turn.
Lose the headphones…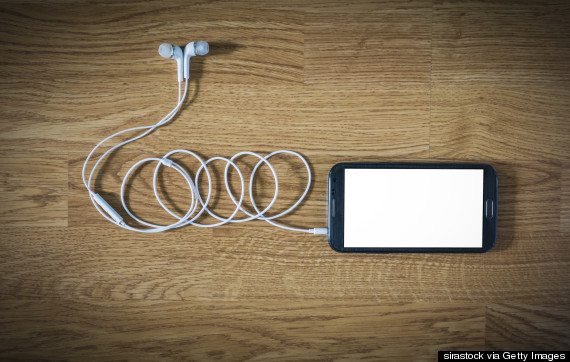 As much as music can motivate us to push our bodies harder and faster, it's particularly important to remain aware of your surroundings on cold, dark runs alone. Tuning into your favorite songs will help your mile splits, but it sure won't alert you to oncoming traffic. Instead, take this time to harness the meditative benefits of running in silence — in the present moment with all of your surroundings rather than intentionally distracted.
…but don't unplug entirely.
Don't ditch that armband just yet! Your cell phone can be one of the best safety measures during these workouts, providing an instant way to call for help (whether to your friend or 911) if you injure yourself or suddenly find yourself in a more dangerous situation. Keep it covered from the elements, especially if it's snowing, but easily accessible should you really need it. Remember to silence the notifications — you'll be safer without the distractions.
Apps are your new best friends.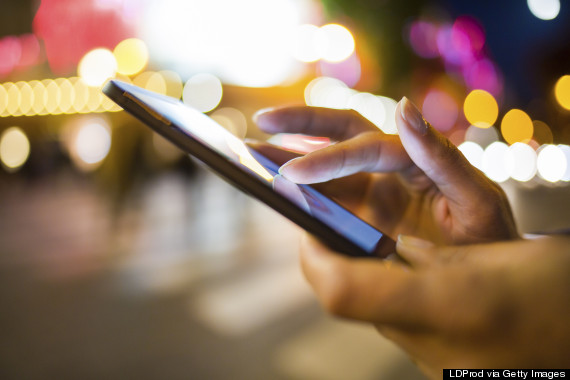 While we're on the phone note, be sure to take advantage of free safety apps that give you an added measure of security on your runs. Both RoadID and Kitestring can inform your listed emergency contacts of any inactivity that lasts longer than 60 seconds without you having to grab for the phone and send alert messages yourself. bSafe and ReactMobile, which are helpful for safety situations beyond outdoor workouts as well, allow you to connect with emergency responders and share your GPS location with just one press of a button.
Bring your wallet essentials.
While you're stocking those pockets, be sure to include a form of identification like your driver's license and enough money for a cab or public transportation should you need assistance getting home. It's a good idea to carry these items any time you set out for a solo run — not just in the wintertime — but the harsher elements make this safety step even more critical.
Run against the flow of traffic.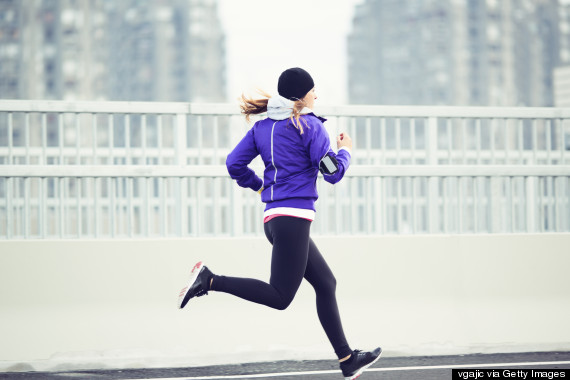 A common mistake many runners make is jogging in the same direction as the traffic next to them. While this habit poses less of a threat during the day when visibility is better, it gives you far less control should a driver not spot you. Whether you're in a big city or in a rural town — and even if you're on a sidewalk — always run the opposite direction of traffic so you can see cars approaching, and be prepared to make a defensive maneuver as necessary.
Bring on the bright colors.
It's not enough for you to just see oncoming cars, buses and bicycles — they need to see you, too. So make it easier for them with colorful and reflective running gear! No need to be shy with those neon thermals that make you feel a little too bright in a crowded gym, or leggings, jackets and shoes with reflective strips you may find a tad too shiny otherwise. These flashy fashion statements could save your life.
Wear the right shoes.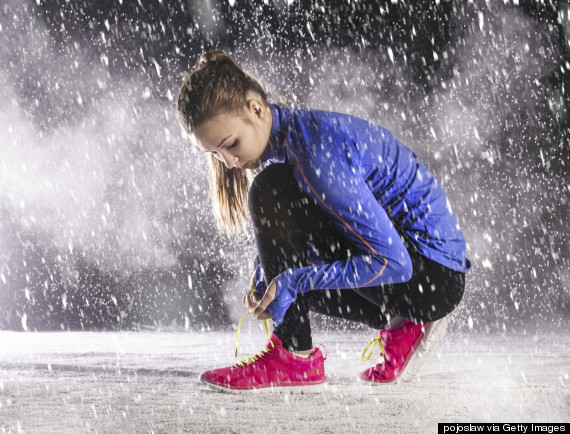 When it comes to running in the dark along frozen roads and sidewalks, it's best to treat the typical terrain more like a rugged trail with your footwear selection. On snow and ice, trail-running sneakers can provide better traction, preventing injury-causing slips and trips. But if you'd rather keep running in your go-to pair of sneaks, try strapping a set of lightweight YakTrax over them to help you better connect with the frozen surface beneath your feet.
Stick to the tried-and-true.
While most runners like variety in their routes, it's important to remember that wintry mornings and evenings are not the optimal times to test out a new running trail. It may feel a little boring half-way through the season, but stick to the paths you know best — especially the ones with open space and extra lighting. It wouldn't hurt to avoid your favorites that go winding through the narrow, obscure parts of the park or woods altogether, either. Think of it this way: If you can't see anyone, no one can see you.
Know when to take it indoors.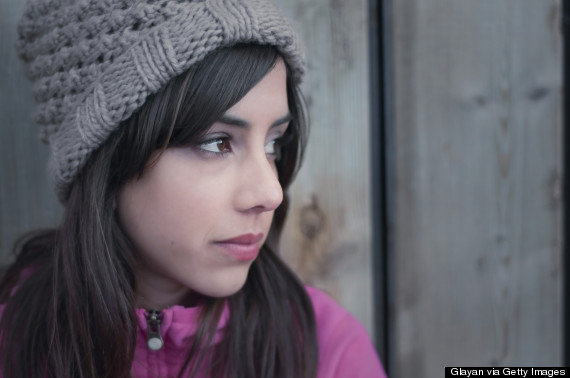 No matter how much you prefer to keep your workout among the elements, sometimes it's worth cutting your losses and just moving inside. If you decide an indoor sweat session is the safest choice, try to make the treadmill as fun as possible or test out a new class instead.
Read more here:: Huffintonpost