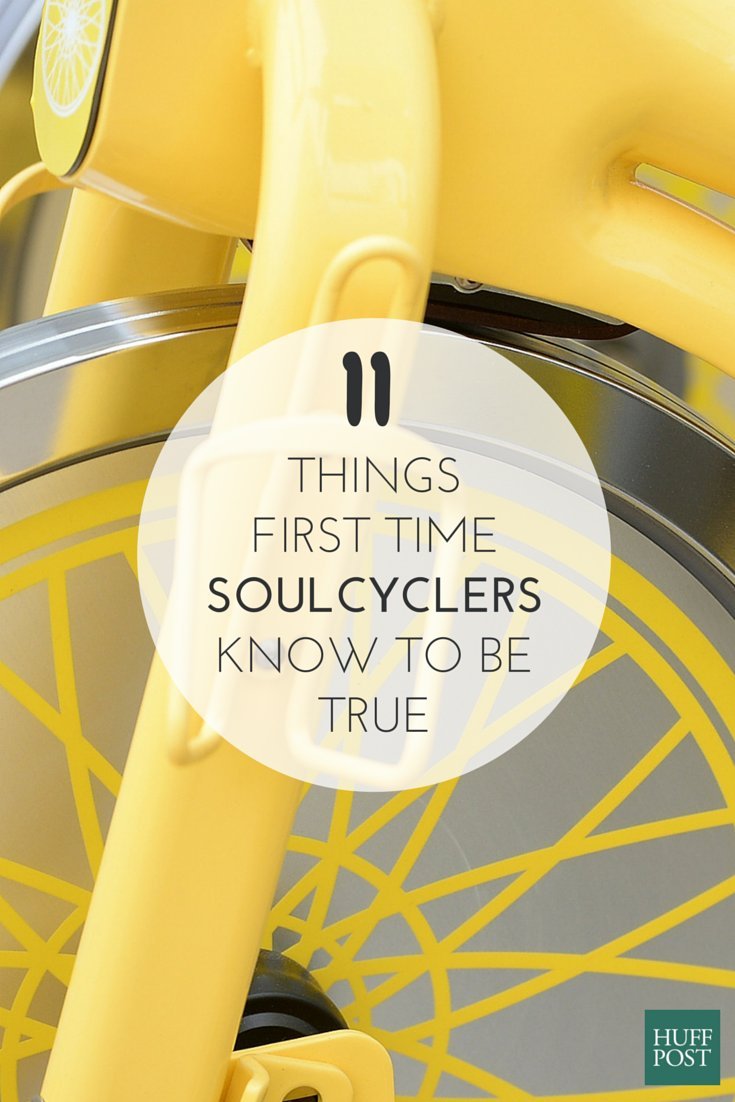 If you're a fitness junkie in a big city, chances are you've at least experimented with the popular exercise class, SoulCycle.
Part social scene, part spinning and part yoga, the workout is done entirely on a stationary bike. While your legs never stop moving, the atmosphere also makes the class meditative. It's as much of an experience as it is a good sweat — but it doesn't come without a few awkward hiccups for first timers.
Below are just a few truths, thoughts and struggles a new rider might experience in their first SoulCycle class.
Photo credit: Jason Merritt via Getty Images
1. You are immediately overwhelmed by the grapefruit scent.
"I feel like my nostrils just went to a day spa."
2. Taking a picture of the neon sign must happen.
Follow Us On Pinterest
|
Like Us On Facebook
|
Follow Us On Twitter
– This feed and its contents are the property of The Huffington Post, and use is subject to our terms. It may be used for personal consumption, but may not be distributed on a website.
Read more here:: Huffintonpost