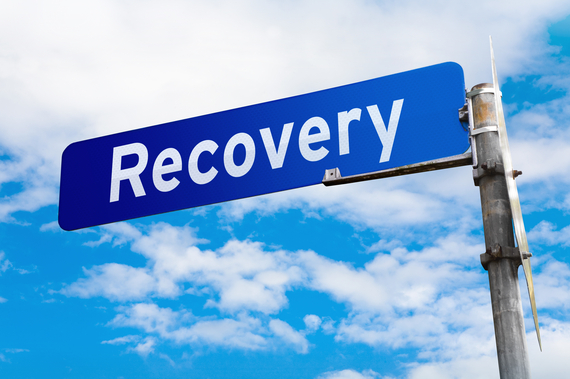 I get those dreaded 2 a.m. phone calls more often than I care to mention. The conversation is always the same as I snatch the phone and sneak out of bed, hoping my wife is still asleep. "My wife is in the hospital. We don't know if she's going to make it." "My son's car was found totaled on the side of the road, but no one can find him." "My client is on his way to jail." The details of the stories vary somewhat, but the request never changes, "The problem is addiction-related. Can you help?"
Recovery Month, recognized each September, is now in its 25th year. According to the Substance Abuse and Mental Health Services Administration's (SAMHSA) website,
Recovery Month promotes the societal benefits of prevention, treatment, and recovery for mental and substance use disorders, celebrates people in recovery, lauds the contributions of treatment and service providers, and promotes the message that recovery in all its forms is possible. Recovery Month spreads the positive message that behavioral health is essential to overall health, that prevention works, treatment is effective and people can and do recover.
Recovery Month spreads the message that everyone deserves the opportunity to receive quality treatment for mental illness and substance abuse. Being the founder of an elite and respected addiction treatment center, I know that treatment works. I see it every day. Recovery Month provides an opportunity for treatment centers, hospitals, out-patient facilities, and others to share their successes treating addiction and co-occurring psychological disorders. This is important because of the prevalence of addiction and other mental health issues in our society.
As an addiction treatment provider, I know the harm that comes to individuals who become addicts and their families. How prevalent is substance abuse in the USA? It is much more widespread than you might imagine. Consider these statistics:
Yet the most frightening and telling statistic to me is this: The Mayo Clinic reports that drug addiction causes or is implicated in almost 20,000 deaths each year in the United States. That's 20,000 too many lives lost.
However, SAMHSA is unambiguous in its statement that treatment works and recovery is possible. There are evidence-based treatment programs available on both a residential and out-patient basis that provide quality services to those in need. These are offered at all price points, and although there have been bumps in providing needed insurance coverage to those who require treatment for addiction and other mental health issues, coverage is available for some forms of treatment, the type and duration depending on the service provider and insurance plan. By getting your loved one treated with the longest lasting, highest quality services you can afford or get covered by insurance, you are offering the one you love a gift of life.
Middle-of-the-night phone calls for help come to me now and again, and in those moments, I will continue to support individuals and their families who are at some of the lowest points in their lives. Every day though, I get to see people changing their lives, transforming addiction into recovery and breaking free of the bonds of depression, anxiety, PTSD and other debilitating co-occurring psychological disorders. If you or a loved one needs help, seek treatment now. Don't wait. It may be the first step toward a completely renewed life.
—
Richard Taite is founder and CEO of Cliffside Malibu, offering evidence-based, individualized addiction treatment based on the Stages of Change model. He is also co-author with Constance Scharff of the book Ending Addiction for Good.
Read more here:: Huffintonpost