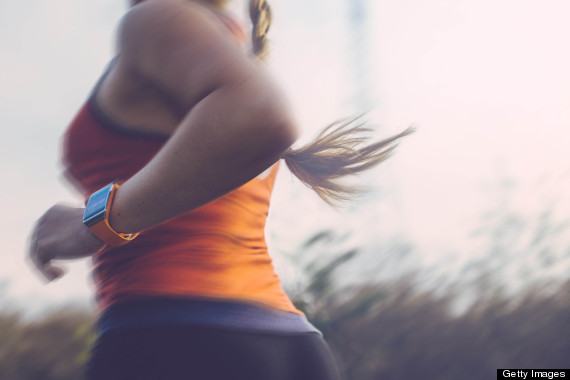 While 2014 will forever be known as the year of the world's biggest Ebola outbreak — and the first cases of Ebola contracted in the United States — the virus is just one of several impactful changes in our medical and personal health landscape. From cancer research breakthroughs to innovative food policies to strides in the search for an HIV vaccine, we're quite a bit further in our understanding of medicine than we were last year.
Thanks to research in 2014…
Your Fitness Tracker Data Could Lead To The Next Big Medical Discovery
Your FitBit, Jawbone and other personal tracking devices and apps are logging every step you take, every bite you eat and every hour you sleep.
All of that data is a potential treasure trove for health researchers, which is why University of California, San Francisco and the American Heart Association are inviting people from all over the world to plug their apps and devices into the Health eHeart platform. The hope is that people who track their health data can provide scientists with powerful, real-world and real-time insights that they can then use to make observations and associations between things like exercise, diet and heart disease.
Dr. Elliott Antman, professor of medicine at Harvard Medical School and president of the American Heart Association, called the big data push unprecedented and said it could pave the way for how big clinical research projects are conducted in the future.
"This dwarfs even the largest studies that we could do in a conventional randomized trial," Antman over the phone to HuffPost. "This platform allows us to gather information in a free-living population, as opposed to the artificial atmosphere of a medical clinic."
The best observational, longitudinal studies involve cohorts of tens of thousands of participants, but the Health eHeart study has the potential to synthesize data from up to one million users.
A Single Donor Transformed Mental Health Research Funding Forever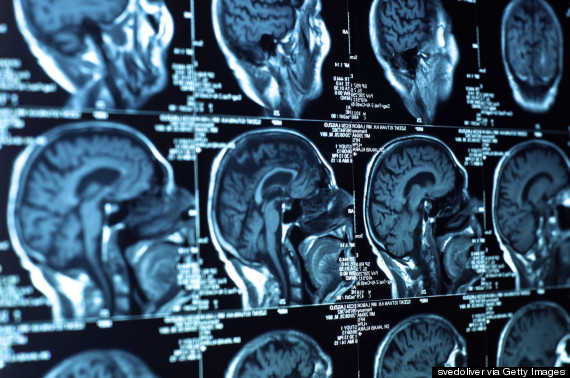 The deaths of high-profile and beloved people like actor Robin Williams kept depression, suicide and mental health at the forefront of the news in 2014. There's no doubt that losing Williams and others sparked important conversations like HuffPost's Stronger Together series, where people share how mental illness has affected their lives.
And just as the death of one person has opened up a broader conversation about depression, a single donation may have done the same for research. Philanthropist and businessman Ted Stanley announced in July the donation of $650 million to the Broad Institute of MIT and Harvard, which will finance research to find and treat the genetic roots of mental illness, reported NPR. The gift was inspired by Stanley's son, who has bipolar disorder.
The New York Times noted that the donation "comes at a time when basic research into mental illness is sputtering, and many drug makers have all but abandoned the search for new treatments." For that reason, Dr. Ken Duckworth, medical director of the National Alliance on Mental Illness, called the donation a "game changer" and a "long-term play that will pay-off" in an email to HuffPost.
Cancer Patients Can Use Their Own Immune Systems To Fight Tumors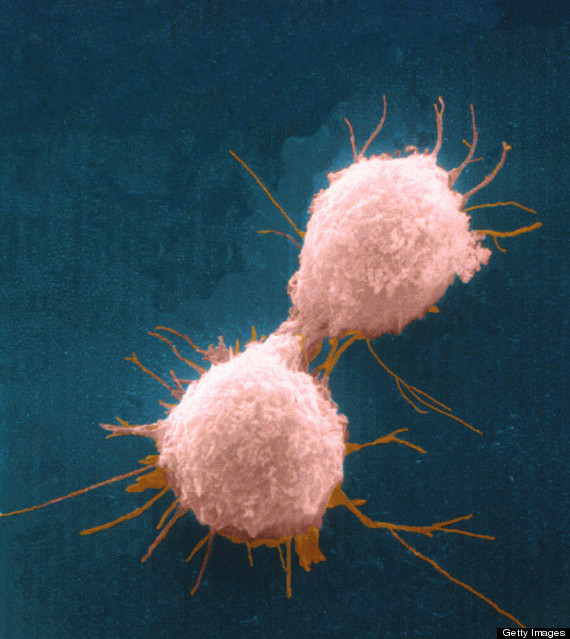 Cancer patients are unlocking the power of their own immune systems to shrink their tumors with immunotherapy drugs — a class of medicine that can either train your immune cells to recognize and attack cancer, or boost your immune system with man-made immune proteins. The Food and Drug Administration approved the first such immunotherapy drug, called Keytruda, for patients with advanced melanoma who are no longer responding to other drugs. Keytruda is just one of several immunotherapy drugs being developed to combat a wide variety of cancers.
"These drugs represent a groundbreaking advance in the treatment of cancer," said Dr. Len Lichtenfeld, deputy chief medical officer of the American Cancer Society to HuffPost. "This probably is the most important breakthrough [cancer] news of 2014."
Sequencing Cancer Tumor Genes Reveals Better Ways To Treat Patients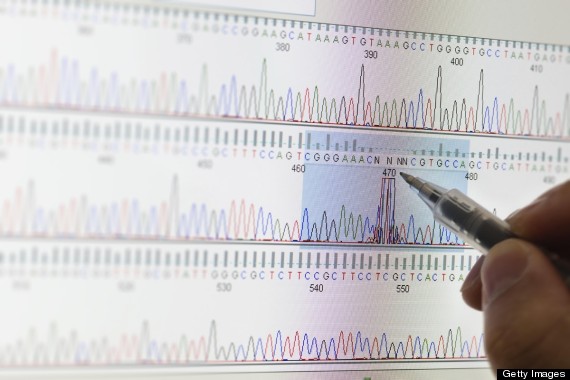 But researchers are also excited about the promise that genomic sequencing holds for the treatment of cancer. Scientists in several different institutions are working on ways to analyze the genes of cancer tumors to see how they differ from a patient's healthy tissue. Identifying what makes tumors tick could help doctors match patients with clinical trials or medicines that can best shrink tumors or stop them from growing, all the while doing as little damage as possible to the healthy tissue.
Genomic testing ushers in a new era of personalized cancer care, or the notion that what may be best for one patient may not work for another patient — even if they technically have the same kinds of cancer. To Dr. Norman Edelman, Senior Scientific Advisor for the American Lung Association, genomic analysis of cancer tumors is at the "very top of the list" for important medical breakthroughs of 2014.
"Now we know that a significant percentage of lung cancers — it may be as much as 10 percent — have genetic abnormalities that can be detected," said Edelman. "More importantly, we have drugs to deal with it. " Editor's note: genetic abnormalities play a role in five to ten percent of all cancers.]
We're Getting Closer To Defeating Polio For Good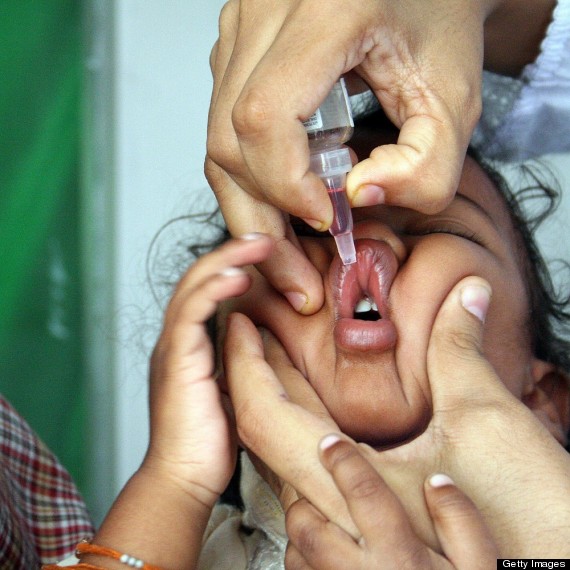 There are three different types of Polio, a devastating, highly infectious viral disease that can cause death and permanent paralysis. Type 2 poliovirus appears to have been gone since 1999, and the world has now gone two years without encountering a case of Type 3 poliovirus, says Dr. Walter Orenstein, Associate Director of Emory Vaccine Center and the president-elect of the National Foundation for Infectious Diseases.
"While that's still too short a time to be certain, it gives great encouragement to the principle that two of the three polio types may be eradicated," said Orenstein to HuffPost. Cases of Type 1 poliovirus are mostly concentrated in countries like Pakistan, which had 276 cases this year, and Afghanistan, which had 24 cases.
"We're marching closer and closer to polio eradication," said Orenstein. Societies can prevent polio with widespread vaccination campaigns, and the U.S. eradicated the disease in 1979.
Smoking Rates Are Lower Than Ever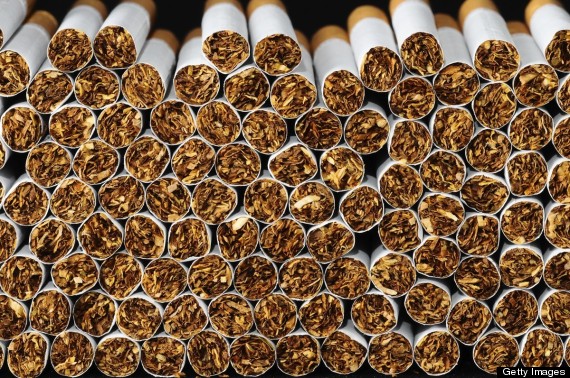 The numbers are in. Rates of cigarette smoking are continuing to decline in the U.S. and dropped to under 20 percent in 2013 — the lowest rate since the Centers for Disease Control and Prevention started keep track of smoking rates in 1965. The CDC report, which chronicled the drop in smoking rates between 2005 and 2013, was released Nov. 2014. It also noted that while some people still smoke, they're smoking less cigarettes.
Edelman said the drop signaled several important and positive cultural changes around smoking in the U.S.
"Keep trying to quit — the evidence suggests that if you keep trying enough times, you will be able to quit, and quitting is very important for your health," said Edelman. "Also, if you continue to smoke, you'll be among a smaller and smaller group of people who do it."
A Vaccine For HIV Is Within Reach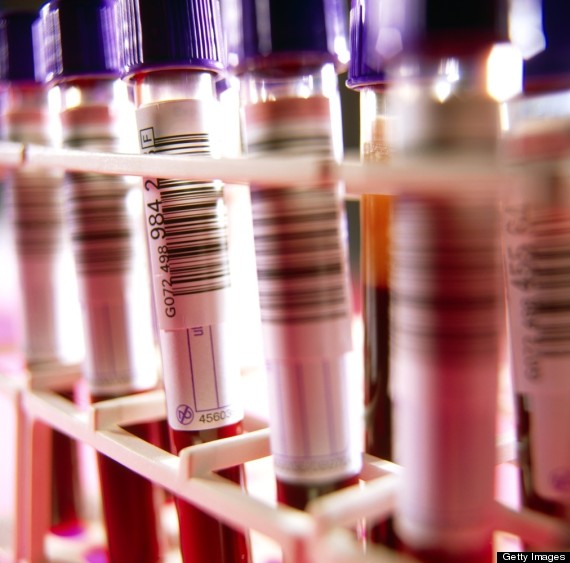 Vaccines that were able to protect monkey from contracting SIV (simian immunodeficiency virus, a disease analogous to HIV in humans) are looking especially promising as a potential vaccine for HIV, according to Harvard Medical School professor Todd Allen, Ph.D.
Researchers at Columbia University's Mailman School of Public Health may soon begin a preliminary human trial based on research they completed injecting monkeys with long-lasting AIDS drugs, reported the New York Times. Check out HuffPost's story on the biggest HIV/AIDS research breakthroughs of 2014 for more information.
A National Food Policy Could Include Nutrition And Environment And Human Rights Too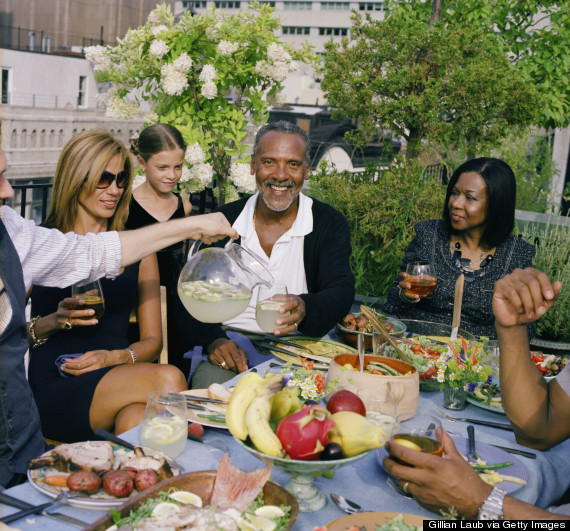 Food thought leaders like Mark Bittman (of The New York Times), Michael Pollan (author of The Omnivore's Dilemma) are calling on President Barack Obama to create a national food policy to manage the U.S. agriculture industry, improve conditions for farm laborers and protect widespread access to healthy food.
Dr. Robert Lustig, a pediatric endocrinologist of University of California, San Francisco (and the professor behind the viral "Is Sugar Toxic?" YouTube video) called this movement one of the biggest pieces of news from a nutritional public health perspective in an email to HuffPost.
In a Nov. 7 op-ed for the Washington Post, Bittman and Pollan called for Obama to create, via executive order, a national food policy that would streamline the eight different federal agencies that oversee various aspects of the American food system and guarantee the right "every American to eat food that is healthy, green, fair and affordable."
It's an outsized, but much needed, vision of the future. Consider this: When a government-appointed group of nutrition experts decided to gather information on how food choices impact the environment (a first), Congress came out against the council's interest in the environment and directed the Obama administration to ignore their concerns when they issue new national dietary guidelines in 2015, reports NPR.
An Ebola Vaccine (Or Two) Is In Clinical Trials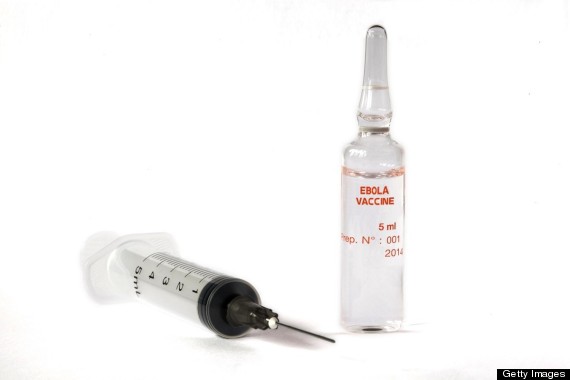 Orenstein also expressed hope in two highly promising Ebola vaccines that are currently in phase 1 clinical trials. Both of them are two different viruses that have an Ebola gene inserted in them, to induce immunity in the deadly disease. However, one of them was temporarily suspended Dec. 11 over concerns that it caused mild joint pain in the hands and feet of study participants.
But that's to be expected, said Orenstein.
"What looks like very promising animal data may not be borne out in the clinical trial," he told HuffPost. Ebola has infected 17,942 people and killed at least 6,388, according to the most recent situation report from the World Health Organization. The epidemic, which mostly affects countries in West Africa, reportedly started with a single case in Dec. 2013.
Read more here:: Huffintonpost