By Sarah Klein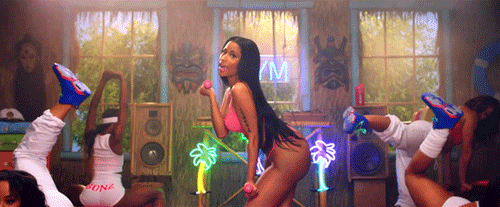 We can't all be Kim Kardashian. We can't even all be Jen Selter. But we can sure as heck try.
If 2014 was the year of the butt, 2015 promises to be the year we work on ours. And what more inspiring way to both commemorate the bootylicious year we've had and kick our rears into gear in the next 12 months than with the best workout songs about, you guessed it, butts.
GIF via MTV
Pump up this playlist and get ready to drop it low — for some deep squats, that is.
Anaconda — Nicki Minaj
Booty — Jennifer Lopez, Iggy Azalea
All About That Bass — Meghan Trainor
Bubble Butt — Major Lazer
Ego Remix — Beyoncé featuring Kanye West
Wiggle — Jason Derulo featuring Snoop Dogg
Look Back At It — Ying Yang Twins
Bootylicious — Destiny's Child
Ms. New Booty — Bubba Sparxxx featuring Ying Yang Twins
Read more here:: Huffintonpost